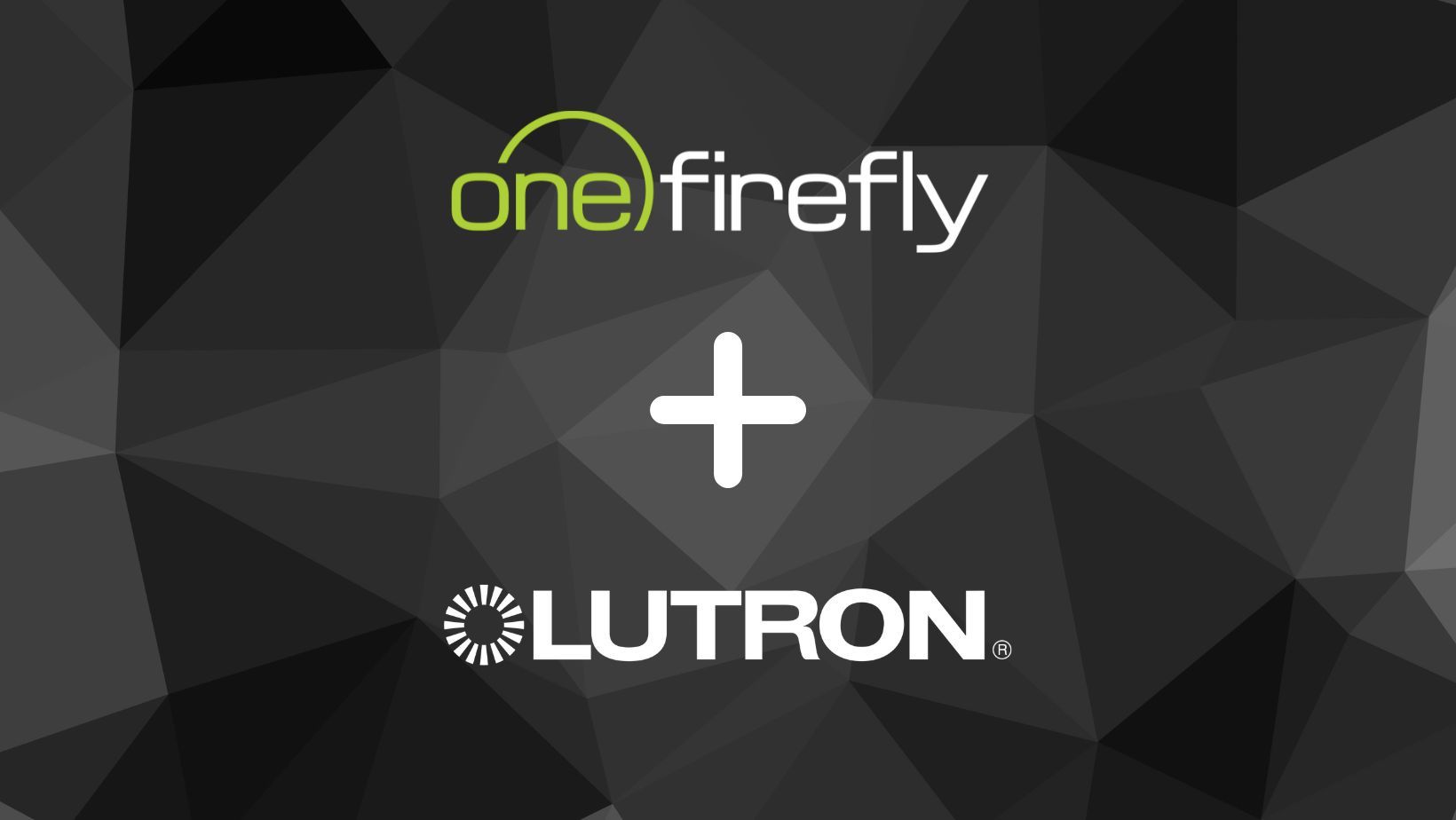 One Firefly and Lutron Announce Partnership
One Firefly and Lutron Announce Partnership
Lutron residential dealers can use their MDF for One Firefly marketing services 
Coral Springs, FL, July 13, 2022 – One Firefly, an award-winning marketing agency that caters to custom integration professionals, has partnered with Lutron Electronics, the industry leader in lighting, shades, and hand-crafted controls. One Firefly will offer Lutron dealers a new way to leverage their Market Development Funds (MDF). 
---
Effective now, all dealers can use earned MDF on Lutron-focused One Firefly marketing services.  Lutron encourages residential dealers to use their MDF throughout the year on impactful digital strategies and explore what marketing can do to grow their business.
This collaboration gives dealers the option to work with a best-in-class, industry-focused team of marketing experts to nurture existing customer relationships and target new prospects with Lutron solutions. One Firefly's full-service marketing suite includes, but is not limited to, email marketing, web development, live chat, video, custom blogs, social media management, Google Ads, SEO, direct mailers, brochures, review services, vehicle wraps, and more.  
Lutron dealers can put their MDF dollars to work quickly – using MDF is a simple process and One Firefly can typically begin implementing strategies in as little as 30 days depending on the services selected.
"We understand just how important our dealer community is to Lutron and the immense potential for marketing to grow our dealers' business," says Ben Bard, Director, Residential Luxury of Lutron Electronics. "That's why we're partnering with One Firefly – a firm that focuses deeply on this industry and can help our dealers grow. Investing in marketing will be a key differentiator for our dealers, and we are excited to see what the future holds for them."
"We are honored and excited to partner with Lutron Electronics," says Ron Callis, CEO of One Firefly. "During this time of tremendous change, marketing is the light that will help business owners navigate through the noise and uncertainty of the marketplace. We love helping business owners succeed, and we joined forces with Lutron to help ensure the growth and prosperity of our industry." 
For more details and to learn more about the Lutron + One Firefly partnership and ways to get started, please visit www.onefirefly.com/lutron.
About One Firefly
One Firefly, LLC is an award-winning marketing agency that caters to residential and commercial custom integration markets. One Firefly is headquartered in Coral Springs, Florida with staff located throughout North America and has been operating since 2007.
About Lutron
Founded in 1961, Lutron Electronics is headquartered in Coopersburg, Pennsylvania and has been the undisputed leader in lighting control for nearly six decades. From dimmers for the home, to lighting management systems for entire buildings, the company offers more than 15,000 energy-saving products, sold in more than 100 countries. In the US alone, Lutron products save an estimated 10 billion kWh of electricity, or approximately $1 billion in utility costs per year. The company's early inventions, including the first solid-state electronic dimmer invented by Lutron's founder, Joel Spira, are now at the Smithsonian's National Museum of American History in Washington, DC.  From New York to London, Lutron offers immersive destinations for its customers at its Global Experience Centers. Learn more at www.lutron.com.