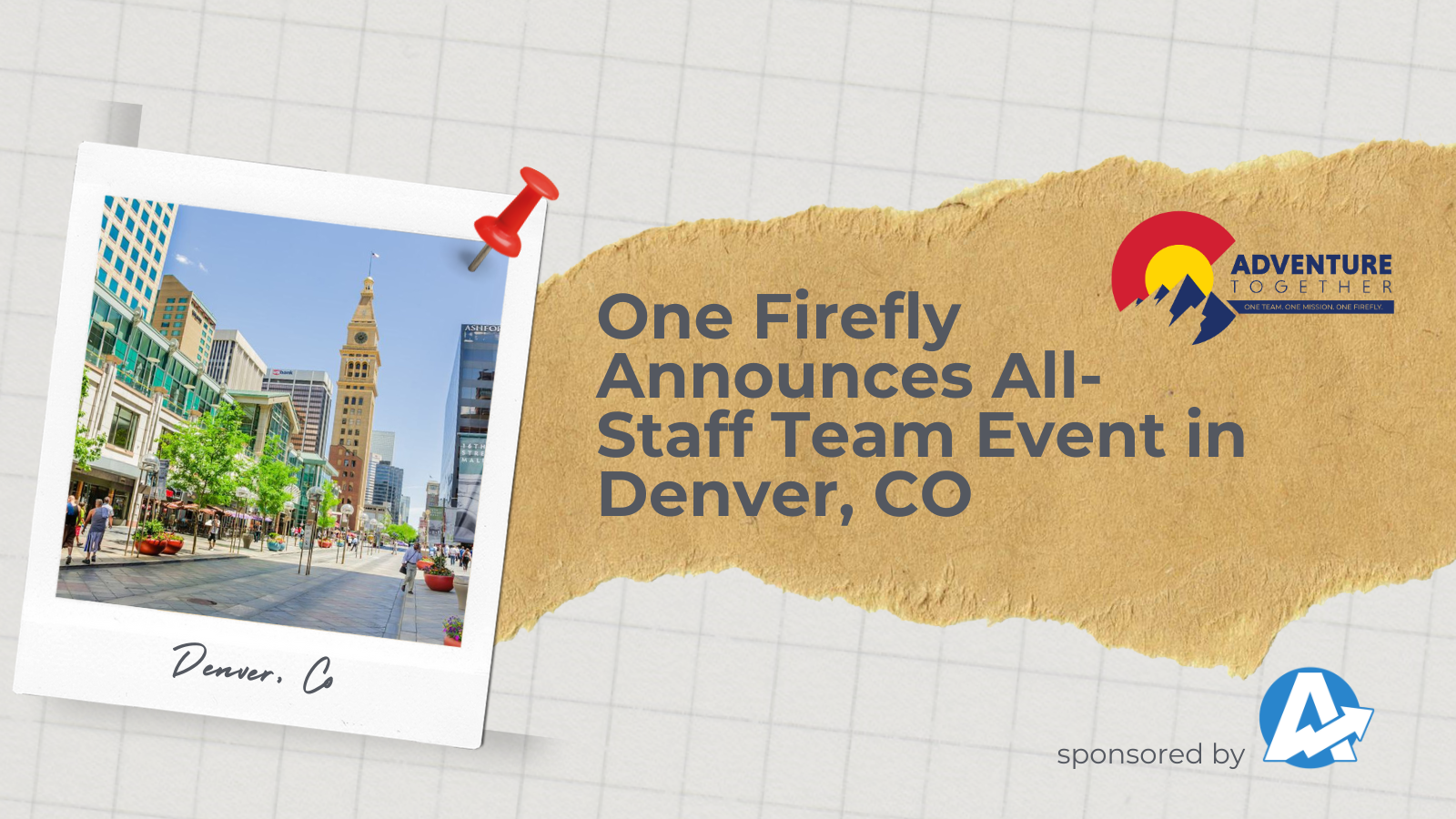 ONE FIREFLY ANNOUNCES ALL-STAFF TEAM EVENT IN DENVER, COLORADO
Coral Springs, FL, 6/7/23 – One Firefly, an award-winning Inc. 5000 digital marketing agency that caters to technology professionals in the residential and commercial custom integration markets, announced today its upcoming all-staff team event in Denver, Colorado. As part of our commitment to fostering a connected and collaborative work culture, this in-person event holds great significance in the One Firefly community.
The annual all-staff team event is a cherished tradition at One Firefly. It is an opportunity for our dedicated employees to unite, celebrate accomplishments, build camaraderie, and ignite the spirit of unity. This year, our event carries the theme "Adventure Together," signifying the collective journey we embark on as a team, overcoming challenges and exploring new horizons as we strive to deliver the best services and experiences to our clients and partners.
The highlight of this year's all-staff team event is the introduction of our first-ever all-staff volunteer day. Giving back to the community is an integral part of the One Firefly culture, and we are excited to dedicate a day to making a positive impact. The volunteer day will consist of two activities demonstrating our commitment to community engagement and support.
Firstly, we will collaborate with the Denver Green School Community Farm , an inspiring initiative that promotes sustainable agriculture and education. Our team will roll up their sleeves and actively participate in various farming activities, gaining valuable food-growing skills in a community setting.
Secondly, we are partnering with Kenzi's Causes , a renowned charitable organization supporting needy children. Our team will actively assemble backpacks for the "Packz 4 Kidz Denver" program. By participating in this meaningful activity, we hope to empower local children and set them on a path to success.
We would like to express our heartfelt gratitude to our event sponsor, AgencyAnalytics, a leading marketing analytics software provider. Their generous support and commitment to our cause have been instrumental in making this event possible. To learn more about AgencyAnalytics, please visit their website at: www.agencyanalytics.com
###
About One Firefly
One Firefly is an award-winning, full-service marketing agency that caters to technology professionals in the residential and commercial custom integration markets. One Firefly is headquartered in Coral Springs, Florida with staff located throughout North America and has been operating since 2007.