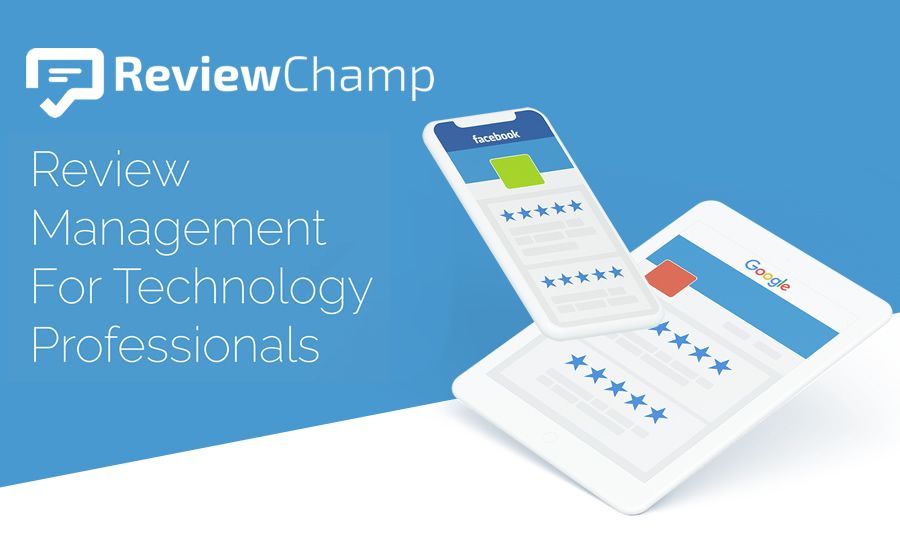 One Firefly Launches Online Review Management Platform for Technology Professionals
DAVIE, FL- One Firefly, LLC, an award winning marketing agency that caters to technology professionals, is excited to announce the launch of Review Champ; an innovative online review platform that enables dealers to proactively generate positive online reviews. The platform will officially launch on March 2nd, 2018.
"The data clearly shows just how valuable online reviews are for technology professionals," said Ron Callis, Jr., CEO of One Firefly, "Our Review Champ platform reduces the most common barriers towards gaining positive online reviews."
Review Champ enables dealers to generate online reviews from customers by leveraging text message sequences and gated responses, funneling positive customer reviews to online platforms. Customers have the option of posting a review to the most common online review sites, including Google, Facebook, Houzz and the Better Business Bureau. Perhaps the most effective feature that Review Champ boasts, however, is the ability for technology professionals to filter out negative reviews.
"One of the major hesitations that dealers have around online reviews is the fear of receiving a negative review," remarked Callis, "Review Champ keeps those negatives reviews from being posted online. Instead, they are filtered directly to the dealer for internal review."
The Review Champ platform pricing is $99.99/month or $999.99/year. Upon signing up, dealers will receive information on best practices and how to effectively utilize the service.
For more information on Review Champ or to place your order, please visit https://onefirefly.com/us/creative-services/review-champ

FOR IMMEDIATE RELEASE:
March 2, 2018
MEDIA CONTACT:
One Firefly
Taylor Whipple
This email address is being protected from spambots. You need JavaScript enabled to view it.
954-921-2393
###
About One Firefly
One Firefly, LLC is an award winning marketing agency that caters to technology professionals including designers, integrators, installers, contractors, consultants, distributors, and manufacturers. One Firefly is headquartered in Davie, Florida and has been operating since 2007. One Firefly clients span the globe. https://www.onefirefly.com