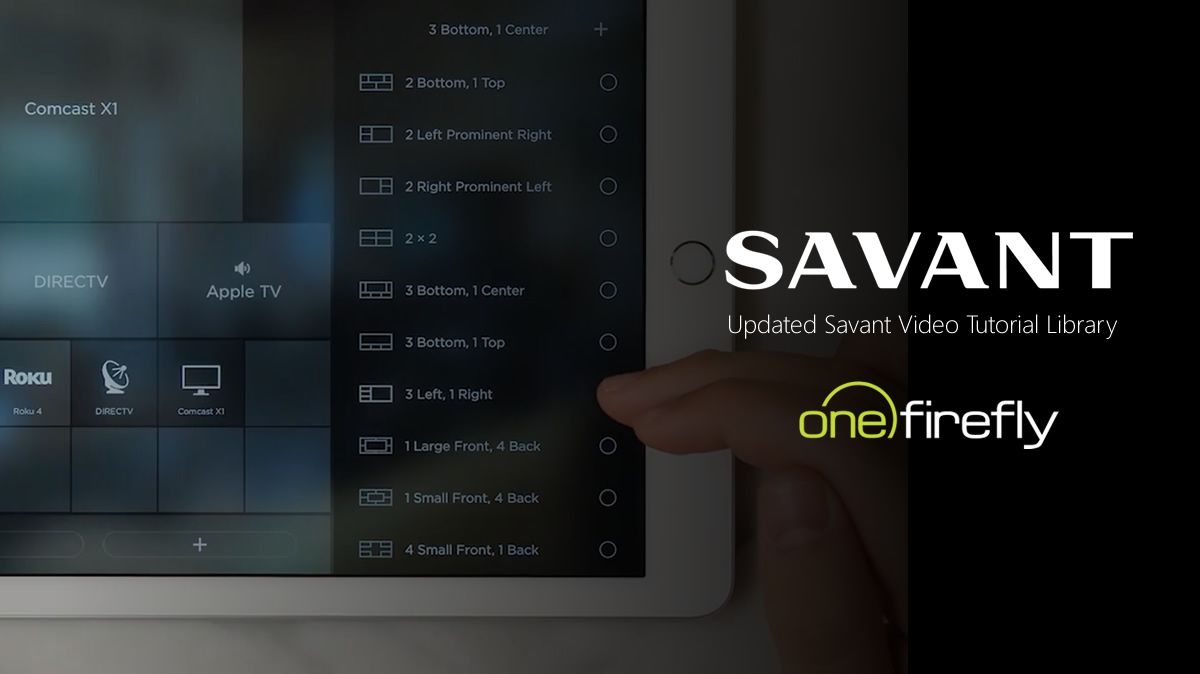 One Firefly Premiers Updated Savant Video Tutorial Library at Dealer Summit
Las Vegas, NV – One Firefly, LLC, an award-winning marketing agency that caters to technology professionals, announced earlier this month the release of their updated UI University video tutorial library for Savant. The announcement was made in partnership with Savant at their annual dealer summit in Las Vegas on January 14, 2020.
The updated library boasts the addition of eleven brand new videos bringing the total available tutorials to twenty three. The Savant video library provides a first-hand look into the various features of the Savant control system featuring version 9.1 software. Five of those videos feature new topics including Audio EQ, Door Entry, True Image, Video Tiling and Savant's hand-held remote. Additionally, six existing topics received an update including Apple TV, Bluray, Lighting, Satellite & Cable TV, Shades and Tips & Tricks.
"We love Savant's collaborative approach to ensuring their video library stays current and relevant for their dealers and end-users," stated Ron Callis, CEO of One Firefly, "As with all UI University library subscribers, the updated Savant library will be automatically rolled out worldwide and is immediately available."
Each video within the Savant UI University library features the integrator's logo prominently featured in the opening and closing sequences, while a watermark of that same logo is displayed throughout the duration of the video, creating a consistent branding opportunity. Additionally, the videos may be embedded on the integrator's website, shared in their email marketing or posted to their social media.
Savant dealers who hold Ambassador status can utilize the Savant library at no cost as one of the many benefits realized through their Ambassador program.
For more details and to learn more about UI University and One Firefly, please visit www.onefirefly.com/uiu
###
About One Firefly
One Firefly, LLC is an award-winning marketing agency that caters to technology professionals in the custom integration, security and solar energy markets. One Firefly is headquartered in Davie, Florida with staff located throughout North America and has been operating since 2007.