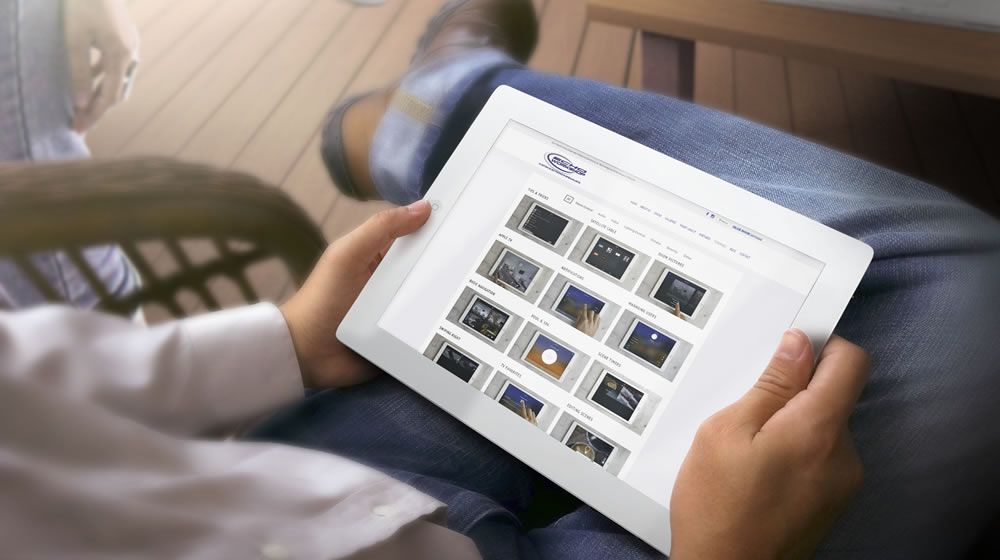 Savant Partners with One Firefly to Bring Video Tutorial Service to Ambassador Dealer Websites
Davie, FL – One Firefly, LLC, an award-winning marketing agency that caters to technology professionals, announced today that it had partnered with Savant to offer their UI University video tutorial service to all Savant Ambassadors at no cost to the dealer. The Savant UI University library features over 35 custom-branded HD videos that showcase the various features and functionalities of a Savant system, making it easy for technology contractors to educate both prospects and clients on how to operate their iPad or similar controlled home technology systems.
"Our Savant Ambassadors are focused on delivering the very best solutions to their clients," stated Angela Larson, VP of Sales Operations. "We are always excited to provide them with valuable marketing resources such as these beautiful user interface videos from One Firefly."
Ron Callis, CEO and Founder of One Firefly, lauded both organization's mutual interest in helping technology contractors strategically grow their businesses through focused marketing efforts while also affirming the video service's benefit for dealers; "With our UI University service, we've made it easy for Savant dealers to provide a better customer experience to the end-users of the technology both before and after the sale," remarked Callis.
Each video within the Savant UI University library features the integrator's logo prominently featured in the opening and closing sequences, while a watermark of that same logo is displayed throughout the duration of the video, creating a consistent branding opportunity. Additionally, the videos may be embedded on the integrator's website, shared in their email marketing or posted to their social media.
In addition to their UI University service, One Firefly will also be offering free trials of their award-winning Lead Concierge and Review Champ services for all Savant Ambassador dealers.
For more details and to learn more about UI University and One Firefly, please visit www.onefirefly.com/savant

For more details and to learn more about Savant and their Ambassador program please visit www.savant.com

###
About One Firefly
One Firefly, LLC is an award-winning marketing agency that caters to technology professionals in the custom integration, security and solar energy markets. One Firefly is headquartered in Davie, Florida with staff located throughout North America and has been operating since 2007.