Capture new leads on your website and provide fast, friendly customer support in real time with a live chat service that's always staffed by human beings, never bots.
Social Media Advertising
---
Expand your brand visibility, reach new customers, and connect more people with your products and services with strategically targeted social media advertising.
Some of the companies utilizing Social Media Advertising


Stay In Front Of The Audiences That Matter
Your customers and referral sources are on social media — how can you get your brand and message in front of them? Social media advertising is one of the more low-cost, high-impact paid media options available to expose your brand, content, and message to the people who matter most to your business. At One Firefly, you'll have a dedicated account manager and a team of social media experts to create advertising campaigns focused on the goals that are important for your business growth. Social platforms and algorithms are changing rapidly — you need a team of experts to help you navigate the evolving landscape.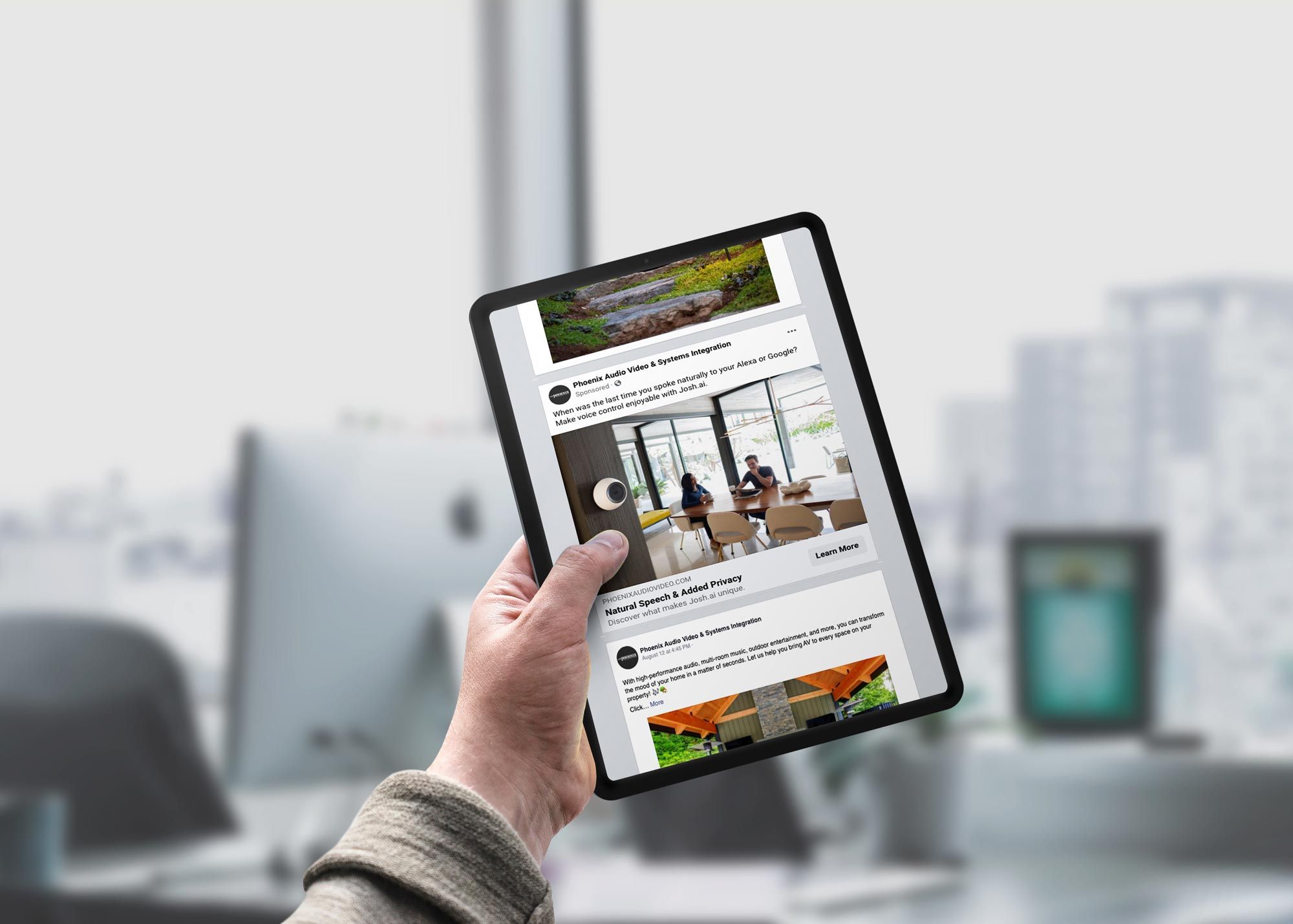 Promote Your Message to Your Target Audiences
Social media advertising is one of the most effective ways to leverage blog articles, relevant website pages, and other engaging content to promote your brand and message in front of your target audience.
LinkedIn advertising helps you get in front of B2B decision-makers and influencers in corporate America.
Instagram advertising helps your brand become visible in the design community and reach local designers and architects.
Facebook advertising helps your content get seen by the luxury consumer demographic you're courting.
Designed to Optimize Performance
Our team deploys several best-practice techniques to meet campaign objectives for visibility, engagement, and clicks on your social media ads.

Strategic ad deployment using the different formats and placements offered by the platforms to optimize performance based on your goals

Strategic targeting to display ads to a high-value audience based on demographics, interests, and online behaviors

Curated copy and industry-focused imagery that encourages engagement and click-throughs to learn more
Data-driven monthly reporting that tracks campaign performance against the goals you're trying to achieve
Advertising Platforms

Facebook
Increase Facebook followers and fans, expand visibility for your content, and drive website traffic with targeted ads.
Instagram
Build brand awareness, showcase your people and projects, and drive website traffic with visually engaging ads.

LinkedIn
Grow brand recognition, reach potential customers, and build relationships with key leaders and decision makers in the B2B space.
Testimonials
You don't just have to take our word for it. Hear from other businesses, like you, about what it's like to work with One Firefly.
"We have now worked with One Firefly for several years and this company really understands the needs of the Electronic Integration world.

...

They create beautiful websites, are well versed in the latest trends and equipment in order to produce excellent blogs and email blasts, create marketing links between integrators and their suppliers, etc. They are responsive to our ever-changing industry and support our firm with excellent support staff, writers, media experts, etc. Great Company to deal with!"
Process
Our process starts with getting to know you, your business needs, and your goals. From there, our team will work with you to design campaigns that align with your objectives and budget, and meet with you regularly to discuss the results and strategies for optimizing performance. Here's what you can expect during the process.

FAQs
We know you have questions — and we have the answers. If you don't see the answer you're looking for below, please don't hesitate to contact our team. We'll be happy to walk you through everything you want to know!
I'm Ready to Learn More
We're looking forward to connecting with you. Reach out to our team and schedule a consultation to discuss your goals and marketing needs.