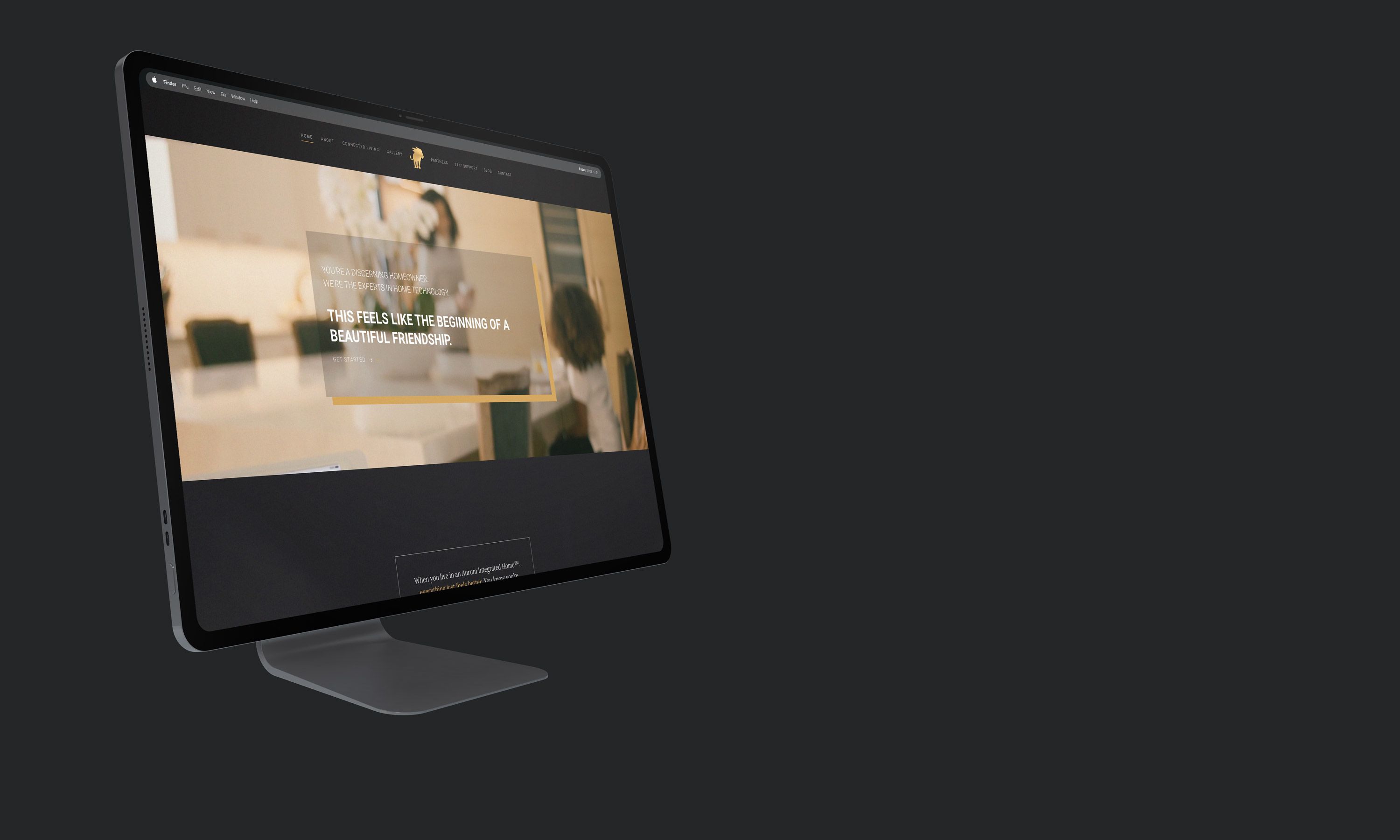 Establish a strong digital presence in your local market and convert interested visitors into paying customers with a beautiful Mercury Pro website.

---
Establish a strong digital presence in your local market and convert interested visitors into paying customers with a beautiful Mercury Pro website.
Some of the companies using Mercury Pro







The Elite Website Solution For The Most Discerning Technology Professionals
Mercury Pro is One Firefly's award-winning website product designed for technology professionals in residential and commercial spaces. Our premium website solution leads with mobile responsiveness, showcases the industry's best luxury lifestyle video and imagery, and features SEO optimized copy written by our team of in-house content creators.
Modular Design
Our Mercury Pro websites have customizable design and layout options that allow you to choose the styles, content sections, page types, and other design elements that align with your unique branding and messaging goals.
Quick Deployment

Take your new website live without delay — modular design enables us to build and deploy your customized website faster than other web development firms.

Endless Customizations

Create a website unique to your brand with multiple styles, content sections, fonts, colors, and more to choose from — we can help you turn your dream website into a reality.

Research Backed

Know you're getting the best of the best — Mercury Pro websites are designed using research-backed website best practices and built with the latest web technology.
Buyer's Journey Focused Design
Primary Header

Your Primary Header is "above-the-fold" content that tells your visitors who you are and what you do immediately when they land on your website.

Benefits

Benefits-focused content appeals to the emotional side of your visitors. This type of content answers the "why" behind what you do — why should customers work with you? Or why would they want a specific service or solution?

Trust Indicators

What sets you apart and makes you a trustworthy partner? Promote yourself as a thought leader and boost your credibility with a Trust Indicators module.

Solutions Spotlights

Highlight the most compelling solutions you have to offer. A Solutions Spotlights section serves as a navigation point for visitors to find what they're looking for on your website.

Call To Action

Make sure you have an actionable next step for visitors to take! Entice visitors to reach out or take a specific action with an engaging, creative Call to Action section.
Largest Industry-Focused Media Library
As a Mercury Pro client, gain exclusive access to choose from 300+ manufacturer and lifestyle videos and 1,000+ still images for your website from One Firefly's expansive, industry-focused media library.
Stunning Content
Our media galleries include the industry's best video content of lifestyle and technology solutions in residential and commercial spaces. From luxury homes to modern-day boardrooms, we have a wide variety of industry-focused videos and images available to promote your service offerings.
Behind the Lens
Take a peek backstage at One Firefly's video shoots, and discover what goes into bringing our beautiful media galleries to life.
Tailored Industry Content
Our team has in-depth knowledge of the integration and technology markets. We've used our industry expertise to develop tailored content that features the leading brands and solutions you sell.
Over 60,000 words of original, buyer persona-focused copy
Dedicated manufacturer, trade partner, and solution spotlight pages
Personalized SEO configuration on every page
Testimonials
You don't just have to take our word for it. Hear from other businesses, like you, about what it's like to work with One Firefly.
"One Firefly continues to be a critical member of our team. Most recently they crafted a beautiful website that communicates our dedication to client experience in a way that validates our place in the market and is sure to drive new opportunities."

"[Our new Mercury Pro site is] so much cleaner and easier to navigate than our original site! We look focused and efficient instead of all over the place."

"We enlisted one firefly to build our new website. We continue to be blown away at how amazing they are. We look forward to our long relationship moving forward."

"The finished product is amazing and exceeded my expectations. This is the 3rd website for our company that I was intimately involved in and can tell you it was by far the easiest."

"I love working with these folks. They make it so easy to keep your site updated with relevant and original content. They go out of their way to get things right and make it very easy to communicate with them."

"The entire OneFirefly staff is positive, friendly and passionate, they exhibit a great company culture and are a pleasure to work with.

...

After working with several other agencies in the past, Ron's specific industry knowledge and content was a huge factor in building the best website in our history! I look forward to working with OneFireFly on an on-going basis."
Process
Our process starts with getting to know you, your business needs, and your goals. From there, our web team will work with you to transform your website vision into reality. Here's what you can expect during the design process.

FAQs
We know you have questions and we have the answers. If you don't see the answer you're looking for below, don't hesitate to contact our team.
I'm Ready To Learn More!
We're looking forward to connecting with you. Reach out to our team and schedule a consultation to discuss your goals and marketing needs.