Welcome Lutron Preferred Partners!
Using your Dealer Marketing Credits (DMC) in a meaningful way has never been easier! As a Lutron Preferred Partner, you are eligible to use your DMC towards One Firefly marketing services to promote your solutions and grow your Lutron business.
Who is One Firefly?
One Firefly is a turnkey marketing agency that has been helping technology businesses grow since 2007. Our team of 60+ industry-focused marketing experts knows how to use the right strategies with solutions you offer, like Lutron, to reach your audience with a proven track record of success.

Schedule A Marketing Consultation
Exclusive Packages for Lutron Dealers


6-Month Email Campaign
(1) email per month (choose from 12 topics)
Cloud-based landing page
Live chat (landing page + dealer's main website)
Lutron Page on Website
(1) Lutron-focused page will be added to the dealer's existing Mercury Pro or WordPress* website.
5 Blog Bundle
(5) 500 word Lutron-focused blogs with SEO Lutron target phrases.
3-Month Google Ads + Email Campaign
(1) ad focus topic
Max Geo Targets: 2-4 cities
(3) emails (1 per month)
Cloud-based landing page
Live chat (landing page + dealer's main website)
Note: With the exception of the 5-blog bundle package, all other campaign assets and topics are predefined and will be co-branded with your company's information.

*Due to the wide variety of WordPress f rameworks and code libraries, building within WordPress websites is not a uniform process f rom site to site. One Firefly will spend 2 hours of best effort support to build the Lutron landing page on your website. In the event we are unsuccessful in deploying this page and a refund is requested, One Firefly will refund $1,500 and retain $500 for the time invested in deployment efforts.
One Firefly Offers a Robust Offering of
Marketing Services to Grow Your Business
Brand Page on Your Website

Live Chat on Your Website (Lead Concierge)
Social Media Posts & Paid Ads
Vehicle Lettering & Wraps
Online Review Management (Review Champ)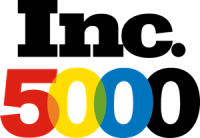 The
One Firefly

Difference
Helping businesses grow since 2007

Award-winning product innovation

Industry's largest team of content creators

Industry's best client-to-account manager ratio

Industry's largest custom integration focused media library
Schedule a Marketing Consultation