Mercury Pro: Web Team Weighs In
After a culmination of months filled with design, development, photoshoots and more, on August 13th One Firefly rocked the industry with the release of Mercury Pro. This premier website solution utilizes the industry's best lifestyle video, imagery, and messaging to boost business's online presence. An elevation from the previous Mercury product, we checked in with our Web Department to weigh in on some of their favorite features of their labor of love.
Kendall Clark: Head of Web
"As the curator of video for Mercury Pro, I am extremely excited to be bringing industry-focused video content to the marketplace. Videocentric design provides an immersive experience for website visitors and is desperately needed in an industry that relies so heavily on customers envisioning the luxury lifestyle they could be living with technology. By shooting agnostic video content that can be customized and manipulated with VFX technology, every one of our clients can have personalized content without paying the large price of a video shoot.
Along with professionally produced video, Mercury Pro clients that receive marketing services from us, also benefit from usage rights to our entire One Firefly Media Library." This means that not only their website can be outfitted with our video and photography, but the content is free for use in social media, blogs, newsletters and more. Maintaining that high quality of presentation across all platforms will be a gamechanger!"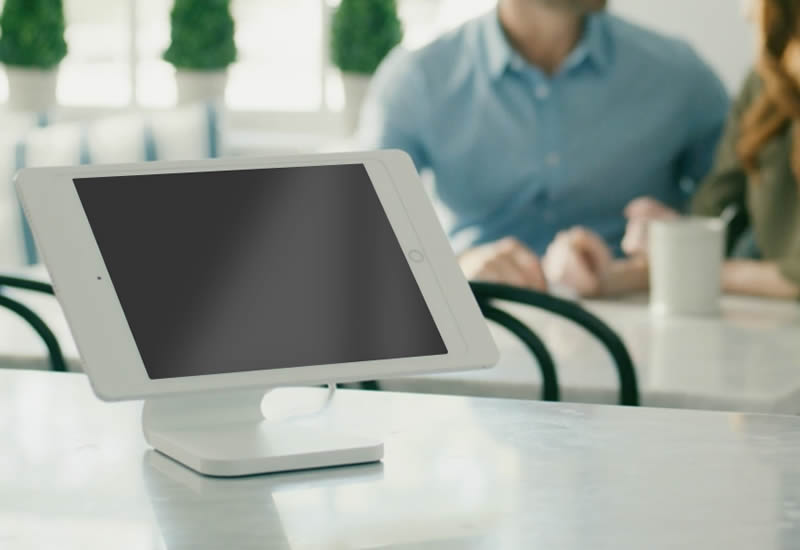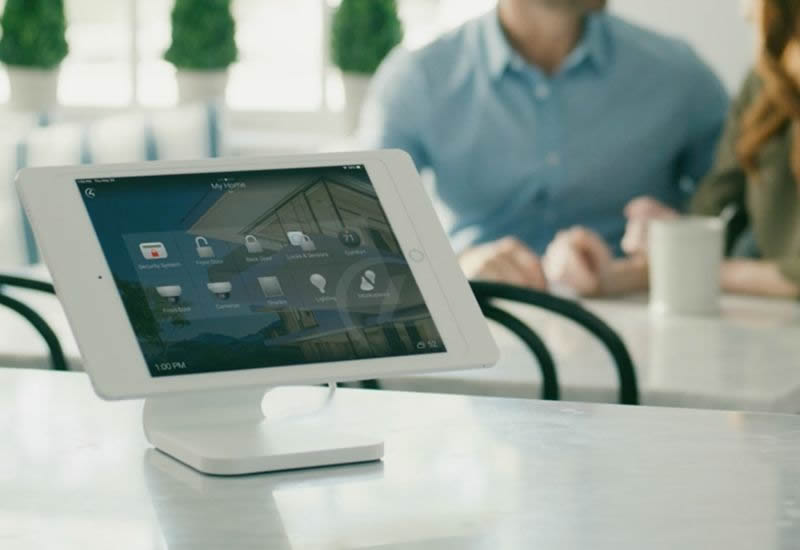 Original video content vs. VFX rendered content
Jordan Hustchison: Web Designer
"About 52.2% of all website traffic was generated through mobile phones in 2018. Many statisticians believe that this number will only increase in future years - in fact, there may come a point where the vast majority of your website traffic comes from Android devices, iPhones, and iPads. A new website is a big investment that can cost tens of thousands of dollars so it's important to future-proof your purchase as much as possible. I believe that the best way to do that is to design a site that can respond effortlessly to a variety of screen sizes; our new Mercury Pro product looks as stunning on an iPad Pro or Kindle Fire as it does on your high-resolution desktop monitor. No matter which way the website traffic trends swing, your new Mercury Pro website will shine.
Of course, responsive design goes hand-in-hand with your website loading time. As more and more people access the internet via a mobile device, users are less and less likely to patiently wait for a page to load. If a webpage takes more than 4 seconds to respond, approximately 25% of your audience will click away - that's one quarter of your potential customers! We keep Mercury Pro lightning fast by using Next-Gen image types, cutting-edge SVG animation, a zippy CMS, and built-in CSS minimizers. If you decide to host your website with us, you'll also reap the benefits of a dedicated server environment, regular CMS version updates, and uptime monitoring, all of which increase a site's performance. Never lose another customer to slow website loading times again!"
Katelynn Meyer: Web Designer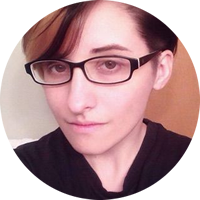 "What I love most about Mercury Pro is that it's a product that prides itself on emphasizing what it can do for your business to elevate it above your competitors. It offers new, unique pages that showcase what makes your business stand out from others in the industry. Mercury Pro's trade partner and dedicated brand pages allow you to present an in-depth overview to potential clients of what your business can do for them, and what trusted brands are used to help make your clients' dreams a reality.
The ability to present both a wealth of written information and high-quality imagery to clients allows your business to flourish. Along with the abundance of new content means more room for SEO (search engine optimization). Mercury Pro offers a tailored SEO solution (unlike the former Mercury product, this is now included!) for your business that aligns with your target phrase strategy to get your business ranking on Google and other search engine platforms. Every page of a Mercury Pro site receives custom SEO configuration — each page's content will be unique to your business. Additionally, monthly SEO analytics reports — for both desktop and mobile — will be provided to you so you can see how your business is faring.
I am confident that Mercury Pro's detailed, custom approach to SEO and dedicated pages will ensure your site is a step above the rest."
McKenzie Dunford: Web Designer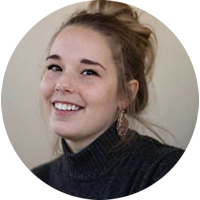 "I find one of the most powerful aspects of Mercury Pro is that it has already been tailored to your industry. There's no longer a need for you to approach web designers and marketing firms who aren't familiar with the business of integration and smart home technology, where they'll use precious time and dollars developing pages and copy that suit your needs. Through our consultative web order process, our product allows you to easily create a website that speaks about your bread and butter services, whether that's integration, security, lighting, and more. Plus, its layout is completely customizable so that you're still able to stand out from your competitors - even other Mercury Pro clients.
On the topic of customization, our websites come with modules - components you can use and arrange to create the perfect page on your site. We have trust indicators, calls-to-actions, solution spotlights, and more created for the smart home integration industry in mind. These modules help to create a flexible environment in which your content can be placed anywhere on a page, and can be tweaked to fit the perfect branding of your company. You can customize everything from colors to fonts, layouts, images, copy, sizes - the possibilities are endless."
Want To Learn More?
As excited about Mercury Pro as we are? Head over to our Mercury Pro product page at https://onefirefly.com/mp to learn more...